Community of Practice
---


The Ontario-based Community of Practice is comprised of people working with representatives from the legal profession, service consumers,  and those who work with women and children who have experienced domestic violence, primarily from the London-Middlesex region.
---
 
Family Violence Family Law Community of Practice:  



Abir Al Jamal

Abir Al Jamal, BSW, MSW, RSW, is an international social worker with experience working with people impacted by war and violence. In Canada, she is a practitioner and Research Coordinator at the Muslim Resource Centre for Social Support and Integration. She is part of various research projects and her research is focused on Domestic Violence, risk assessments, and social issues that affect collectivist newcomers' communities.
Dr. Dan T. Ashbourne

Dr. Dan T. Ashbourne, Ph.D., C. Psych., AccFM is a Clinical Psychologist, registered in Ontario by the College of Psychologists (#2913) and Accredited Family Mediator (AccFM) by the Ontario Association for Family Mediation (#572-19). Since 2011, Dr. Ashbourne has been the Executive Director at the London Family Court Clinic (LFCC), in London, Ontario, Canada. This unique clinic provides mental health services to children and families involved with legal/clinical systems. Dr. Ashbourne provides assessments and consultations to the courts for the Youth in Conflict with the Law, Child Welfare and/or Parenting Plan Evaluations. He also provides consultation to the ADR-LINK referral service and for FASD Assessments. Dr. Ashbourne brings more than 30 years of clinical experience to LFCC. He has been a long-standing member of the Association of Family & Conciliation Courts (AFCC) and has been on the Board of Directors of the Ontario Chapter of AFCC for many years. Currently, Dr. Ashbourne also provides training to a wide range of professionals on various topics including trauma informed care, self-care for professionals, family relations for mediators in training, as well as interviewing children and reporting on the Voice of the Child.


Amanda Bruyns 

Amanda Bruyns studied Psychology at Western University. She has pursued a career in the Ministry of the Attorney General funded Supervised Access Program at Merrymount Family Support and Crisis Centre since 2003. She is currently a member of the London Coordinating Committee to End Women Abuse (LCCEWA) and Joint Laision Resource Committee.

Assisting families who are experiencing a high conflict separation or divorce and are having difficulties over custody and access arrangements continues to be a passion for Amanda. This passion contributes to her dedication to facilitating safe parenting time for children and parents.
Amanda enjoys time camping and on the beach with her family.
Jennifer Foster

Prior to becoming a lawyer, Jennifer, who is married with two young adult children, led teams for over 15 years, marketing and raising funds for organizations, including Yale University, St. Joseph's Health Care Foundation, and Western University. Because of her passion for helping others, particularly those who are vulnerable and marginalized, Jennifer left her successful career and pursued her dream of becoming a family lawyer. Jennifer opened her family law practice after working with a leading law firm in London. Jennifer also provided family law services through Community Legal Services at Western University, coaching and training law students in family law. More recently, Jennifer was the inaugural Executive Director of the Middlesex Law Association, until she decided to focus on her practice and provide limited scope services to clients and freelance/virtual associate services to family lawyers. 
 
Jennifer continued to mentor and teach students through her role as an Adjunct Professor for the Family Law Externship and the foundational Family Law course at Western University as well as a lawyer supervisor for Pro Bono Students Canada. She continues to support her local and legal communities through her volunteer work with organization such as the Family Justice Centre and Wellspring London and Region. 
 
Originally from a coastal town in North Carolina, Jennifer has a soft spot for her childhood playground of sand and surf. When Jennifer is not dreaming of splashing in the waves of the Atlantic Ocean or searching for shells on its beaches, she is avidly reading historical fiction, legal or crime novels.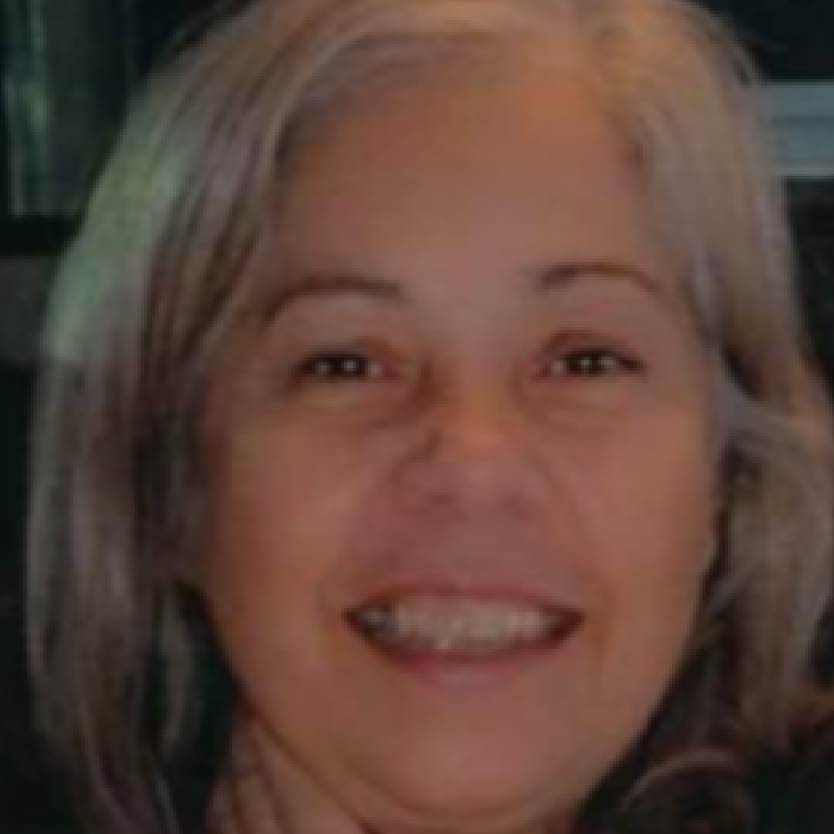 Rita Galea

Rita Galea is originally from Malta and has been in Canada since 1988. She is a Registered Social Service Worker and has completed the mediation program. She has been an employee of Anova for over 23 years where she has performed many roles including counsellor and outreach worker. Rita was involved in the Domestic Violence Safety program through Women's Community House, Changing Ways, Family Consultants and John Howard Society. She has worked with Changing Ways as a Partner contact. Rita has been with the Family Court Support Worker for London and Middlesex for the past nine years. Rita is a board member at Across Languages. She speaks Maltese, English, Italian and some French.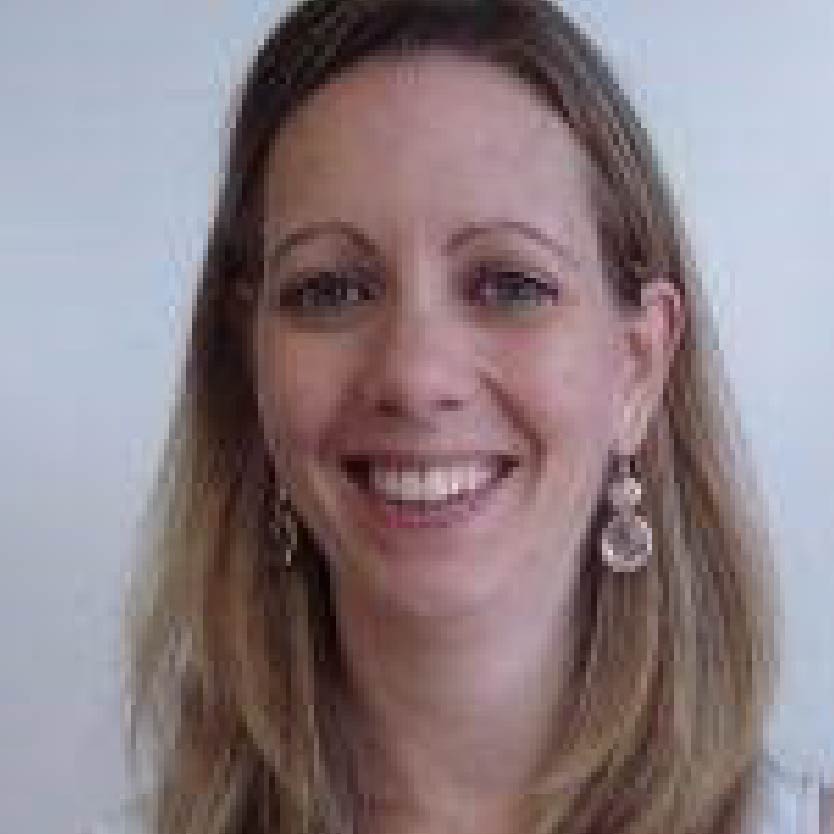 Dr. Kimberly Harris,

Dr. Kimberly Harris, Ph.D., C.Psych. is the Assistant Executive Director and a psychologist at the London Family Court Clinic (LFCC). Dr. Harris has a diverse workload that includes assessment, intervention, and alternative dispute resolution approaches for youth and families. Dr. Harris has been declared an expert witness in family and civil court matters. She also conducts training and program development on a variety of mental health and forensic issues including Voice of the Child. In addition to her leadership responsibilities at LFCC, Dr. Harris is the director of a multi-year project to support children and families with FASD, funded by the Ontario Trillium Foundation. Dr. Harris has provided leadership for a number of community collaborations related to high conflict custody disputes, FASD, and culturally responsible/collaborative assessment. Dr. Harris is currently on the Executive of the Association of Family and Conciliation Courts (AFCC), Ontario Chapter and is a member of the task force that developed the Ontario Parenting Plan Guide and Template. She mentors graduate students and has published research articles, a book chapter, and clinical guides related to family violence.
Tim Kelly 

Tim Kelly has as a clinical practice focusing on working with men who have used violence and control in both intimate relationships and as fathers for over 30 years. He is the Executive Director of Changing Ways, a social service agency for men who abuse women in Ontario and Manager of the Family Violence Counseling Program at the Oxford County Children's Aid society.

He is one of the co-developers and lead trainer for Caring Dads: Helping Fathers Value Their Children. Caring Dads is a group intervention program that focusses on the working with father who have harmed their children either directly or through exposing them to intimate partner violence.

Tim has spoken both nationally and internationally on issues related to violence against women and children and community collaborations. Much of his efforts have included engaging men to end violence against women and children. He has collaborated with researchers, women's advocates and child protection leaders to develop programs and processes to engage and hold men who perpetrate gender- based violence responsible for their actions and systems accountable for change.
Najia Mahmud 

Najia Mahmud is a barrister and solicitor based in London, Ontario, where she lives with her husband and 2 children. She strives to provide professional, courteous and timely legal services in a culturally competent manner. After graduating from Western University's Faculty of Law, Najia had the privilege of articling with Dr. Todd Weiler, who specializes in the field of investment treaty arbitration. After working with several small firms as an Associate with a focus on Family and Child Protection Law, Najia recently founded Mahmud Law with the goal of enhancing access to justice for underserved communities. She is especially passionate about ensuring the voices and best interests of those impacted by domestic violence are recognized and protected in the legal system. Najia proudly accepts Legal Aid Certificates for Family and Child Protection matters and is on the Advice Panel for domestic violence.

Najia is a member of the Middlesex Law Association, the Middlesex Family Law Association, the Ontario Association of Child Protection Lawyers, the International Commission of Jurists, the Canadian Civil Liberties Association and the Canadian Muslim Lawyers Association.

Najia has been on the board of the grass-roots, London-based community organization, Women & Politics, for the past 3 years.
Diane Meikle 

Diane Meikle was called to the Bar in 1981. Prior to joining Legal Aid Ontario (LAO) in May 1999, she was a partner at Jeffery Associates specializing in Family Law. Since joining Legal Aid she has been working in the Expanded Duty Counsel office in London. Diane is the Manager of Duty Counsel Services for Middlesex (Family), Oxford and Elgin (Criminal and Family). She assists unrepresented individuals in Family Court, providing summary advice, negotiation, preparing court documents for eligible clients and assisting them in court, and refers clients to other appropriate resources including mediation. She regularly assists clients who are survivors of family violence.

She participates on panels regarding access to justice issues and is a member of the Family Court Liaison/Resource Committee providing input on matters affecting self-represented parties in court. She was also on the Board of Directors for Merrymount Family Support and Crisis Centre for several years and is on the ADR-Link Advisory Committee promoting mediation in Children's Aid matters.

Throughout this time she has been a resource for lawyers regarding procedural and other issues in family law. She also trained new lawyers and legal aid workers at LAO in family law and prepared instructive conference packages for unrepresented individuals to assist them with the court process. She also helped to promote the Family Law Project at the London courthouse through which she and her staff lawyers mentored Western Law students in the preparation of family court documents for eligible clients.

Najia has been on the board of the grass-roots, London-based community organization, Women & Politics, for the past 3 years.
Jaimie Torok 

Jaimie Torok has been an Ontario Public Servant for over eleven years, with previous work experience in Labour and Employee Relations, Human Resources and the legal environment.

She is the Joint Health and Safety Committee Co-Chair for her workplace for the past ten years, as well as a former Inclusion Council member, an Ontario Ministry Council focused on inclusion, diversity and accessibility in the workplace. She has also served as a Local Employee Relations Committee Member, a Corporate Green Team Member, Corporate Wellness and Engagement Committee Member, and Social and Community Charity Committee Member.

As a volunteer in her community, she is a current Big Sister with Big Brothers Big Sisters Sault Ste. Marie, since March of 2017, and a former Board member and volunteer for St. Vincent Place Men's Shelter, Food Bank, Soup Kitchen and Thrift Store for approximately four years.

She is a mother of two amazing, intelligent and humorous boys who are the main inspiration for her core passion – to advocate for women and children as it relates to violence and abuse. Through her active advocacy membership with WomenatthecentrE, a non-profit organization that works to eradicate violence against women, women-identified, gender queer, 2-spirited and trans-identified people through personal, political and social advocacy, Jaimie is committed to utilizing her own experience as a survivor to work towards creating big change.
Dr. AnnaLise Trudell 

Dr. AnnaLise Trudell is a gender-equity consultant and the manager of Education, Training & Research at Anova, the women's shelter and sexual assault centre in London Ontario. She brings extensive analysis of the causes and impacts of gender-based violence and of prevention programming through her doctoral and postdoctoral research at Western University. As Manager at Anova for over a decade, she has overseen the facilitation, curriculum development and evaluation of youth anti-violence programming and professional trainings. She is a seasoned public educator and facilitator with over 500 lectures and presentations engaging youth, professionals & post-secondary students through public education.
Kara Verberne

Kara Verberne holds a Bachelors and Masters degree in Social Work from King's University College at Western University. The majority of her career was dedicated to child and family mental health where she saw first-hand, the impact of family violence on child well-being, and worked to treat the many lasting impacts within the family system. In her current role as the lead Registered Social Worker in the Regional Sexual Assault and Domestic Violence Treatment Program of St. Joseph's Health Care in London; Kara has the privilege of providing trauma-informed counselling for and walking beside survivors of sexual assault and intimate partner violence. Many of the individuals Kara's supports are navigating the complexities of the family legal system while also working to heal from their experiences of violence.

Kara is committed to enhancing service coordination and collaboration between sectors serving individuals and families impacted by violence. She is passionate about trauma-informed care and believes that these practices are essential to engaging families in all systems.
Matthew Villeneuve

Matthew Villeneuve. Associate Managing Partner at McKenzie Lake Lawyers LLP

"There are a lot of choices to be made in family law, but those choices should not be judged without an understanding of the reasons behind them. I want to help define those reasons and work towards achieving your goals."

Before joining McKenzie Lake and accepting the role of Practice Group leader of the Family Law Department, Matthew Villeneuve spent many years practicing family law in London, Ontario. During this time, Matthew worked both as a partner in a full-service law firm and also at a boutique family law firm. Those opportunities allowed him to expand his knowledge as a family law lawyer and to continue to discover creative solutions to the challenges clients face.

Matthew takes pride in representing his clients with integrity and using his experience to effectively advocate on their behalf in the most efficient forum for their unique situations. Matthew regularly resolves matters through negotiation, mediation, and the litigation process. Matthew can assist clients with a wide range of issues particular to their family law concerns.

Named Associate Managing Partner in December 2020, Matthew will work alongside the Managing Partner leading the firm and its strategic initiatives. Prior to becoming a lawyer, Matthew completed an Honours Business Administration degree at the University of Windsor and then continued his studies both at the Institut De Formation Internationale in Rouen, France and the HEAO Arnhem International Business School in the Netherlands. Matthew's business background has become an advantage he shares with his clients. Matthew's spare time is occupied with hockey, golf and travelling.
Luisa Tula

Luisa Tula, MSW, RSW

Service Director

Children's Aid Society London and Middlesex

As a Service Director at the Children's Aid Society of London and Middlesex, Luisa's portfolio includes oversight of the Intake and Assessment departments as well as After Hours and Privacy.

Luisa is a member of the agency's senior executive team and the CASLM- Liaison for the local Police Services. Luisa is also the Service Director Liaison for the Domestic Violence Network at CASLM, an internal resource focused on learning and enhancing work in the areas of Domestic Violence. Throughout Luisa's work in child welfare, the areas of child abuse/protection and woman abuse have often been the focus of her work. Attending enhanced training in these areas where possible, engaging with community partners by attending the High-Risk Table with justice partners and participating in High-Risk DV conferences within the organization. Additionally, she has attended training on B-Safer, and other training/community events related to Woman Abuse.

Luisa has worked at the Children's Aid Society of London and Middlesex since 1994, working within the agency's residential group homes until obtaining her Bachelor of Social work in 2008 and subsequently completing her Master of Social Work in 2011; both from King's college.

Luisa has also worked as a clinician for the Office of the Children's Lawyer since 2016. This experience offers Luisa the opportunity to continue to enhance her skills in conducting assessments and making recommendations for the families and children involved in the family court system.